Notice: We are currently beyond capacity and can not take anymore cats or dogs.
Please help by adopting, donating or becoming a foster home.
Help save a life Adopt, Foster or Donate
Young and Old, Kittens Cats Puppies Dogs

Every year 3 to 4 million cats and dogs are euthanized in the United States. We have saved over 750 in the last 6 years. Please help by adopting, donating or becoming a foster home.

We have a good variety of senior declawed cats. Please consider adopting or fostering these wonderful cats.

Adoption fees help pay for vet bills, food, flea prevention and heart worm prevention.

We encourage you to view all the pets on our site, rather than merely searching for a particular breed. We have lots of fabulous pets, and personalities to suit all! Please take the time to give them a chance. We welcome visitors, volunteers, fosters and adopters alike! Thanks from ADOPT-A-KITTY.ORG

Although we are not a tax exempt organization, we operate in the red (due to extensive costs for vetting & pet food) and will greatly appreciate all donations. You can donate via PayPal login to or create an account and send your donation to marla@adopt-a-kitty.org.

Thank you in advance

The original Flipper Feeder is back on the market.

Visit our website www.flipperfeeder.com for more information and how to purchase.

Made in the USA

.
Home Our Mission Pets for Adoption Application Form Past Adoptions Yellow Nape Amazon Favorites Links
Yellow Nape Amazon Parrot for Sale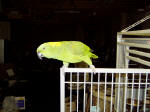 Click on image above for more details
ADOPT-A-KITTY RESERVES THE RIGHT TO REFUSE ANY ADOPTION. ADOPTIONS MAY BE SUBJECT TO A WAITING PERIOD. YOU MUST BE AT LEAST 21 YEARS OLD.